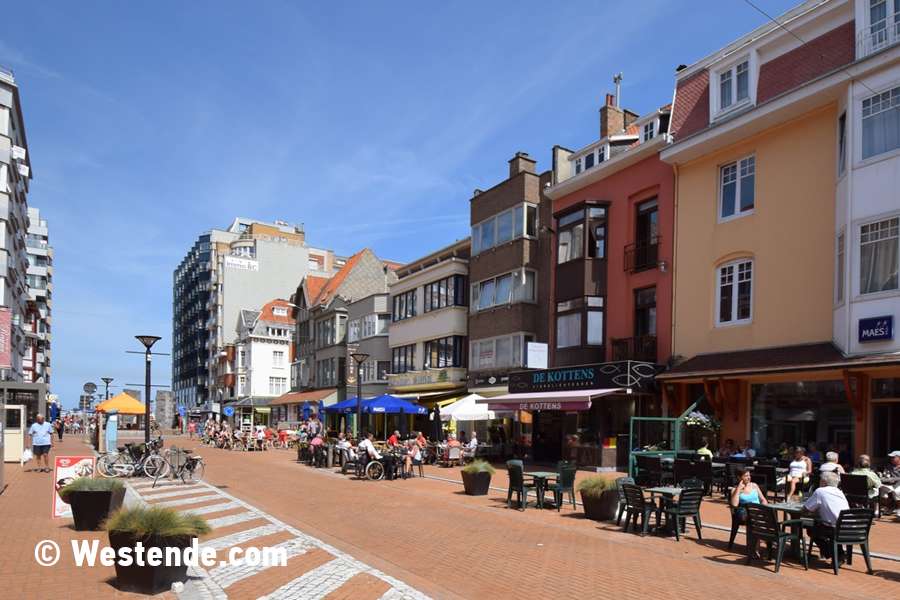 Westende is known for its diversity. The town perfectly suits for families. Apart from the pleasant sand beach, one can use the diverse sport facilities. There is an entertainment programme for the whole family. This all makes Westende one of the best destinations along the Belgian coastline. It both suits for short as well as long stays.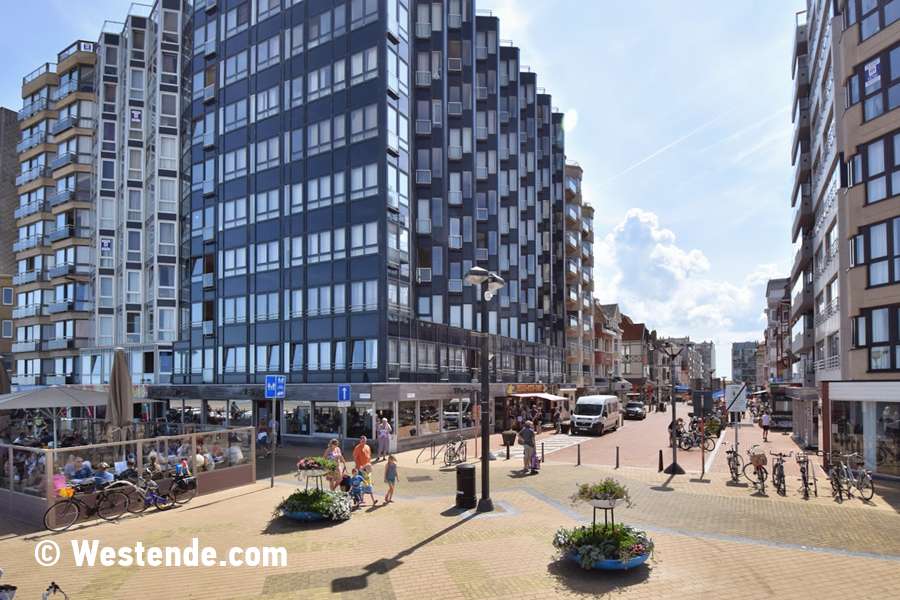 Westende is a seaside town without unnecessary fuss. Yet it is typical seaside town, where families can enjoy their holidays. A perfect destination for families that wish for a basic beach holiday. The Flemish culture will fulfil your cravings.
Beaches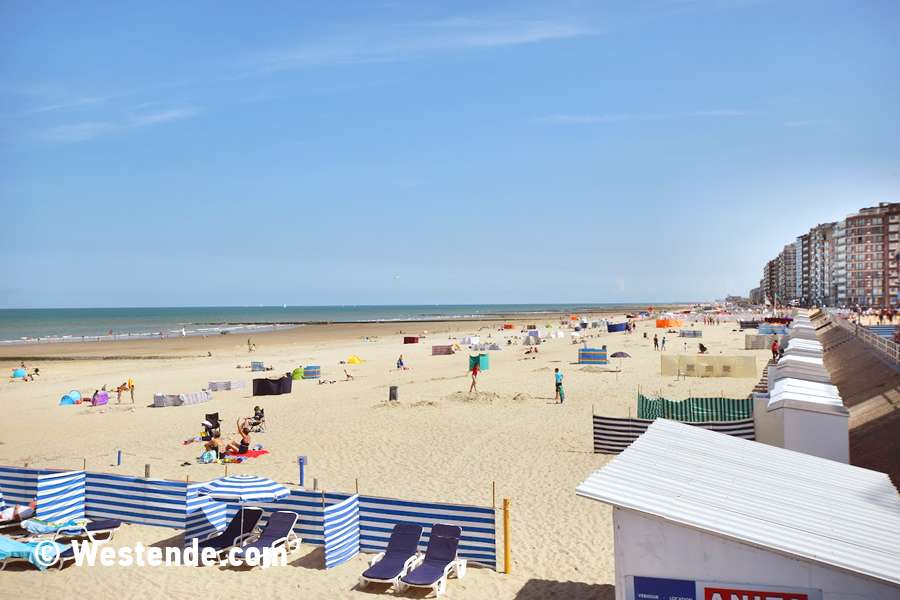 Westende is partly situated in dunes and polders. It contains wide sand beaches of about nine kilometres long which are connected by a boulevard. Westende is the perfect destination for ones that are looking for nature, sea, architecture and local gastronomy.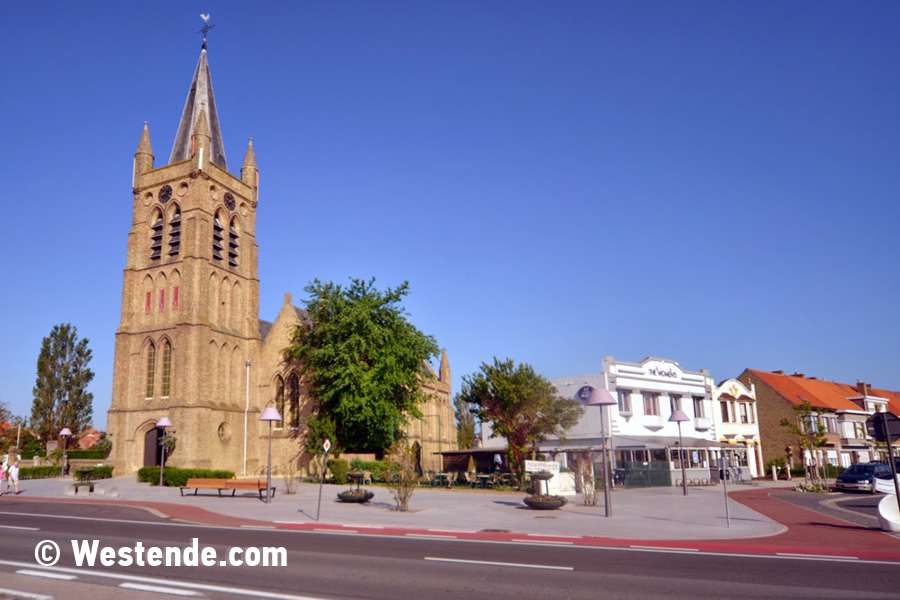 Furthermore there are plenty of activities in July and August, which are organised by enthusiastic sport instructors. The ones that don't want to lay on the beach all day long can play beach volleyball, fitness, beach football and many other games. Most of these activities are for free!
Village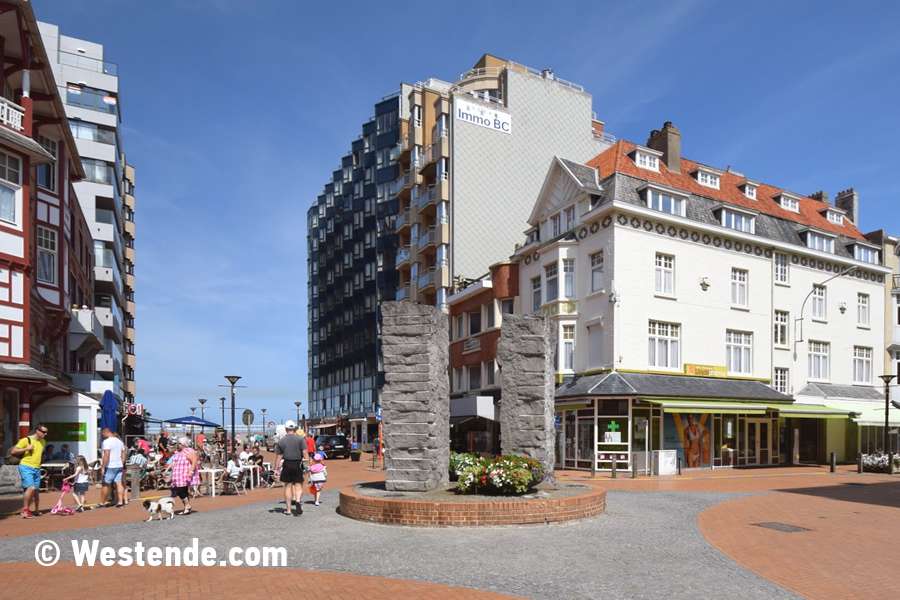 By walking down the Meeuwenlaan, the Duinenlaan, the Arendlaan and Portiekenlaan, you can notice that Westende once was a coastal town for the upper-class. A few authentic villas stand in row and suit for a little walk.
Rest, space and dunes make Westende the perfect area for people that appreciate nature. Therefore this peaceful town counts many camping sites, as well as numerous apartments and hotels. Only behind the 'Koninklijke baan', the road which connects several coastal towns, the buildings are situated.
Sightseeing
Westende offers its guests a friendly atmosphere, where everyone has a great time. Apart from gastronomy and sport activities for adults, there is also an extensive entertainment programme for children. During the holidays there is an animation programme and there are playgrounds, skateboard and midget golf facilities.
Of course there is no lack of culture in the area of Westende. For instance Villa les Zéphyrs, which shows you how a family lived near the cost in the early thirties of the 20th century. Apart from that, Middelkerke counts many pieces of visual arts. Another place that must be on your to do list is the casino of Middelkerke, of which the terrace offers you a fascinating panoramic view over sea and is built in Normandic style. The casino often entertains its guests with musical and cultural performances. You can play Roulette, Black Jack, Poker and Stud Poker at several tables.