King Albert Memorial
The King Albert Memorial is a war memorial in the Belgian coastal town of Nieuwpoort. It is just outside the old town, on the right bank of the IJzer, at the the Ganzepoot. The monument was erected in 1938, designed by Julien de Ridder, in honor of King Albert I and Belgian troops in the First World War. The monument is circular, with a diameter of 30 ...
Fort Napoleon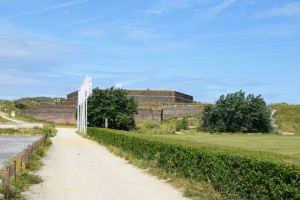 At the end of the 18th century France annexed Belgium. Napoleon feared an attack from England at the port of Ostend and therefore built an impressive fort in the dunes in 1811. A British attack never happened. After that, the fort mainly functioned as an armory and a location for the French army. And after the fall of Napoleon in 1814, it fell prey to theft and ...
Koninklijke Gaanderijen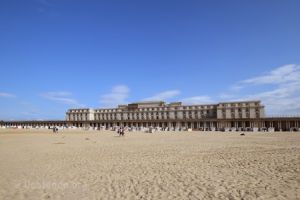 King Leopold II commissioned the French architect Charles Girault to design the Royal Galleries. They linked the Royal Chalet to the entrance to the Wellington Race Course and were completed in 1906. The galleries extend over a length of 381.8 metres and comprise 343 metres of a linear double-nave construction and 77 arches which are partly separated by a glass wall. In ...