Museum Ship Amandine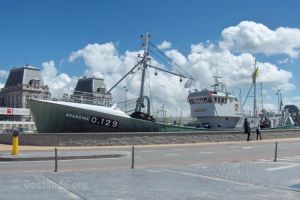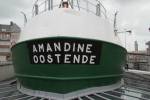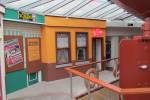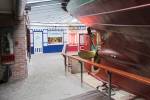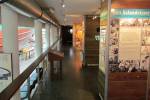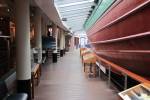 The Amandine 0.129 was the last IJslandvaarder and reminds the most infamous period in the Flemish fishing history when the fishermen went after the finest and tastiest fish in the icy waters around Iceland. Many coastal residents gave their lives. The IJslandvaarder was purchased by the city of Ostend and is now completely renovated.
The most modern audio-visual techniques are implemented to reproduce the life on board an Iceland ship as authentic and realistic as possible. This approach is also maintained when it comes to the design of the deck, the fish hold area, the cabins, the engine ... with life-size puppets, sounds and even smells the impression is created that you're really traveling on the water.
Around the back of the ship a second eye-catcher. It is the reconstruction of a little street of the Ostend Fisherman quarter in 1960 years with shops, a cafe and even a brothel.
Furthermore Museum Ship Amandine is near the following sights: Three-master Mercator (±400 m), City Museum Ostend (±600 m), Mu.Zee (±750 m), Kursaal Oostende (±900 m) & Japanese Garden Shin Kai Tei (±1,3 km).
For information:
Vindictivelaan, Oostende
tel. +32 592 343 01